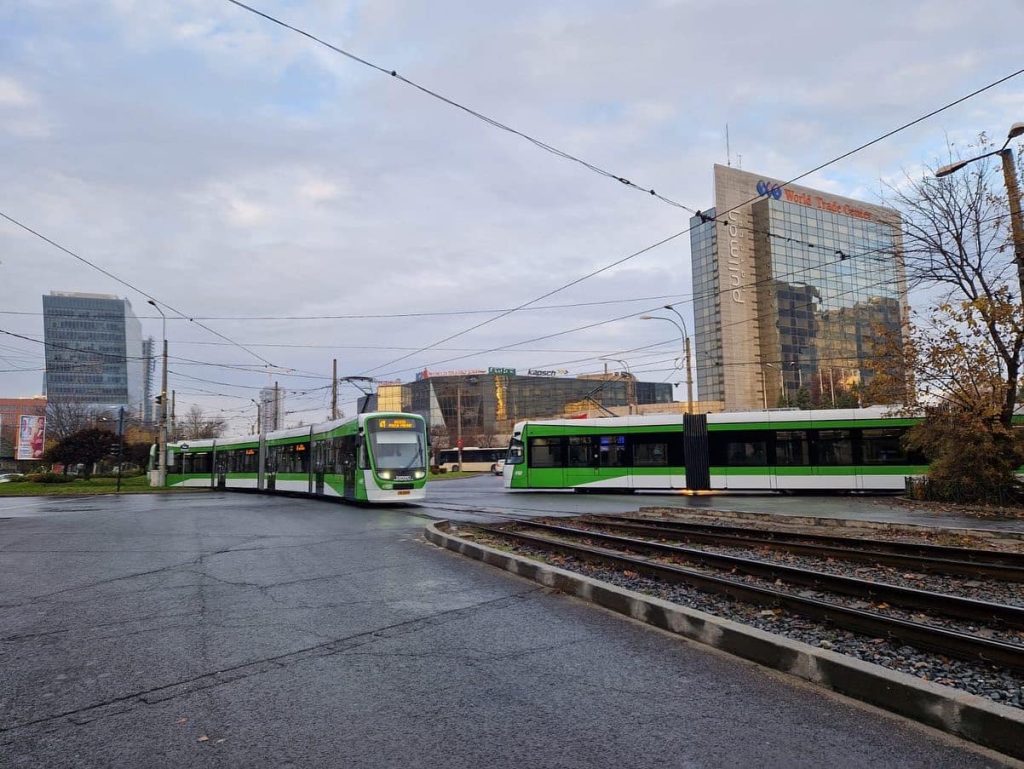 The Bucharest City Hall has assigned four contracts for the development of feasibility studies for Bucharest tram expansion projects to provide essential connections between the important city's areas. The contracts have a total value of RON 7.75 million (EUR 1.58 million) and covers the feasibility studies for the construction of 15 km of tracks.
The acquisition procedure has been split into four lots.
The RON 1 million (EUR 212,247) contract for Lot 1 was awarded to Metroul S.A. which will complete the study within the next 9 months. This lot includes the construction of a 900-metre tram track in Unirii Square (in the city centre) from Dealul Mitropoliei towards Sfanta Vineri street. The branch will connect the tram lines 32 and 21.
Metroul S.A. has also won the contract for the Lot 2 which covers the construction of a new line connecting the south-east area of the Romanian capital with the north-east. The 10.8 km new tram line will connect the Chisinau Boulevard and Alexandru Anghel street via Nicolae Grigorescu Boulevard, Iuliu Hatieganu Street, Vitan-Barzesti trunk, Sergent Ion Iriceanu, Turnu Magurele and Luica streets. The study contract has a value of RON 3.98 million (EUR 810,822) and should also be completed within the next 9 months.
The contract for Lot 3 worth RON 1.2 million (EUR 260,156) was awarded to Intergroup Engineering company which will complete the feasibility study in nine months. The project covers the construction of a 1.4 branch between Gratioasa street and Baneasa commercial centre, in the north area of the capital.
Intergroup Engineering company has also won the study contract for Lot 4 with a value of RON 1.46 million (EUR 297,746). The project covers the construction of a 1.6 km section between the existing tram loop in the Mezes street and Colosseum commercial centre, in the north-eastern part of Bucharest. The company would deliver the feasibility study in the next nine months.
In 2022, the mayor Nicusor Dan announced that to meet the demand, to increase the public transport share and to provide the needed connections, Bucharest tram expansion programme would include the construction of 30 km of new tracks.
The local authorities are currently prioritising the modernisation and rehabilitation of 50 km of tram tracks which have a total value of EUR 500 million.
Share on: